First, I'm thankful for the suggestions on my post last night of things to blog today! haha
Second, one suggestion was to join my blogger friend over at
Constant Chatter
for Thankful Thursday---so here we go :-)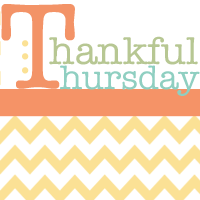 *I'm thankful for this fall-ish weather we are having right now! After an insanely hot and dry summer the weather has turned cooler and I love having my windows open again.
*I'm thankful that the weather is supposed to stay nice and should be wonderful when we go to the State Fair on Saturday (that's the plan anyways :-)
* I'm thankful for my girls (always!) , and especially for Raya keeping me laughing all the time. Today while I was in the shower Raya decided to style herself and came out in the black tutu from her Halloween costume last year, and a too small shirt on backwards. She thought she looked GORGEOUS :-)
She wanted to "jump"
* I'm thankful that my mom takes the girls on Thursdays, and today I'm actually getting some cleaning done! I thought I better snap a picture though to prove that I actually picked up, because we all know the second the girls come back home this is all going to hell in a handbag ;-)
* I'm thankful that my hands are starting to feel better! Brielle has been throwing big tantrums when I try to buckle her in the car, and that is one thing that has gotten my wrists all inflamed from my arthritis---trying to wrestle her into the buckles. Well when I had Sawyer and Harper I was driving with them too and everytime I had to hook and unhook Sawyer's carseat (we all know how tricky those buckles can be!) he would laugh and *scream* "you're touching my weiner Shawna!" OMG. Boys and their potty talk, but also nothing like a kid screaming out in public places that you are grabbing them haha. I kept saying "no sawyer, I"m just trying to get your seatbelt---don't say that!" (and then I crawled in a hole and died :-P)
*I'm thankful that my Etsy shop picked right back up where I left off for the most part, even after being on vacation for over a month. Check out my planner---all my weeks are filling up quickly!
Speaking of my Etsy shop, my friend
Mary
suggested I could blog a bout how my Etsy shop came about...so I will! :-) Basically after Raya was born I discovered etsy and started drooling over all the cute stuff. I bought a couple hats and some ruffle pants and quickly decided that I could easily go broke shopping there haha. So since I had crocheted in the past I decided to pick that up again and crochet my own hats. And then I decided to try my hand at appliquing shirts, because I figured how hard could it be?! haha. So when Raya was about 10 months I started making her stuff and sooner realized that it was cute enough that I thought people would pay for it....and I decided what's the worst that could happen from trying? So I opened my shop and the rest is history. My goal in the beginning was just to make enough profit that I could then continue buying Raya stuff on Etsy without feeling guilty....but now my shop is doing pretty well and is actually a decent supplemental income as far as part time jobs go. (And the name
No Paparazzi Please
came about because I would often dress Raya and then say "oh, she's so cute I'm going to have to fight off the paparazzi when we go out!" ....so I decided to name my store No Paparazzi Please, with the tag line "clothes so cute your kid will draw crowds" :-) DON'T MISS MY POST FROM EARLIER TODAY ANNOUNCING MY BACK TO SCHOOL SALE GOING ON NOW!
* I"m thankful for my house---can you believe our one year anniversary of buying this house is coming up in early Oct.? I feel like we should throw the house a little party hehe.
* I'm thankful for Diet Coke.
* I'm thankful that my blogger friend
Bri
had her baby yesterday--a boy! If you read her blog you know she's been on bedrest for like 10 weeks and it's been a really hard pregnancy....but little Leland was born yesterday and was a big boy for being born early--he's super cute too :-) Go over there and say congrats!
* I'm thankful that Lee seems to have our mouse problem fixed now! We had two mice in our garage (pretty sure that's an infestation!) and so a few days ago Lee bought new traps and taught Raya how to bait them with tootsie rolls lol. We haven't seen anymore mice!
*I'm thankful for another year staying at home with my girls! Schools around here started back up this week....and although being a SAHM is hard, I'd be totally lying if I said I wanted to start getting up early, taking the girls to daycare, and dealing with all the other headaches of being a working mom. Not sure how many more years I'll be staying home, so I'm going to enjoy each one while I can!
*I'm thankful for back-to-school sales lol. Crazy 8 has had an owl line out for awhile now, which of course I had my eye on ;-) My friend Terri even texted me one day to make sure I had seen it! Well yesterday when we went to the Children's museum I saw that Crazy 8 had a new fall line out, which pushed the owl line into the sale section....and on top of that I had a 20% off coupon! I could have bought the whole line with all the owl cuteness, but I limited myself to two outfits :-0
And yes, Raya totally NEEDED these :-) The tights even have a big owl on the butt hehe. You should all check out Crazy 8 too---with the sale and coupon I got everything for the same price as the cheapy mix and match table at Target, and this stuff is so much nicer....it's real embroidery, not screen printing.
* I'm thankful that it's only 4pm and I still have a good 2 hours before we need to get the girls----so I guess I better end this post and get back to work! :-) Hope everyone has a wonderful Friday tomorrow!