This post is like a grab bag---you have no idea what you are getting, but out of all the randomness I'm sure there will be at least one thing you enjoy so just stick with me here for a couple minutes ;-)
First, I REALLY want a new camera lens. The kit lens that came with my camera is decent, and I like it for outdoor pics, but inside you pretty much have to stand in front of a bright window or use a flash. And the flash just kills any chance of it looking remotely "pro"---I hate the flash! From what I've researched I think the lens I'd be most happy with (considering I don't want to spend $500-$1000 or more lol) is the 50mm 1.8 Nikon lens. Anyone have this or know if it's really what I'm looking for? Supposed to be a pretty good all purpose lens, good for portraits and indoor low-light situations.
Today the girls are at my mom's for the day. I love Thursdays lol. This summer I plan to help my mom take all the grandkids different places on Thursdays, but I also like the occassional Thursday to just relax without kids talking to me 24/7 and having to wipe butts all day :-P This afternoon I need to sew a couple birthday shirts as well for a customer. I plan to officially reopen my shop next week some time, although to be honest I'm not really looking forward to it haha. I"d love to take the whole summer off, but then where would I get the money to go have fun all summer? Alas I think I better reopen haha.
Just so this post isn't pictureless, here were the girls this morning---Raya had her first ever pair of braided pigtails (her hair isn't really long enough, but we made due) ...It's actually pretty cold here today---so out the sweatshirt and jeans came!
And a couple cute pics of the girls from Tuesday...
Have you ever seen a more awful outfit? lol...sequin skirt Dora outfit! She loves it :-P
Raya keeps getting more and more creative with her poses haha
In other news, last night Lee taught Brielle how to ride her big girl bike! She looked so cute riding bikes with Raya in the driveway :-)
This Saturday we are going with my brother's family to a small indoor waterpark and hotel for the night....should be fun for the girls since Sawyer and Harper will be there too!
We don't have any Memorial Day plans this year so far, but did you know that Memorial Day is a big day for sales online? Well, there are quite a few sales going on right now for the holiday weekend so here are a few you should check out ;-)
Of course there is the $12.99 and under sale at
Gymboree
---knits are $6 (and stack with a coupon! If you don't have one I believe if you sign up to receive emails they send a 10% off code.)
Then
Crazy 8
has $4.99 knits and graphic tees...swimwear is only $9.99 as well and some of their dresses are on sale for $9 too!
The
Children's Place
has an "up to 60% off" sale--and they just revamped their website and it's sooo much nicer now! They finally have a "new arrivals" section too :-) Their graphic tees are only $3.99 and the licensed tees are only $5.99---plus, you can use a coupon! Some of their strechie pjs are only $5.99 (my fav pjs)
Gap and Old Navy have sales going on as well, but nothing that I personally think is *that* good of a sale for them.
Naartjie
has an additional 30% off sale prices....and some essentials a re only $6. I have everything from them I wanted already, but if you haven't ordered from them in awhile there are some good deals to be had. Many of the items I have are much cheaper now than when I bought (so annoying lol).
For example , these dresses I have (which are ADORABLE by the w ay) are only $13.99 now (They come in many other colors as well)
Tea Collection
is supposed to have a $15 dress sale starting tomorrow---if you don't own any Tea you are missing out---great quality dresses. I don't know exactly what all will be included, but here is an example of a tea set currently on their site
Hanna Andersson
has a $19 dress sale going on---it's a little picked over b/c that is an awesome price for a Hanna dress--but it's worth checking out to see if they have anything you like left in your size. Some dresses available are: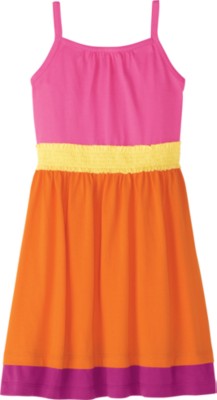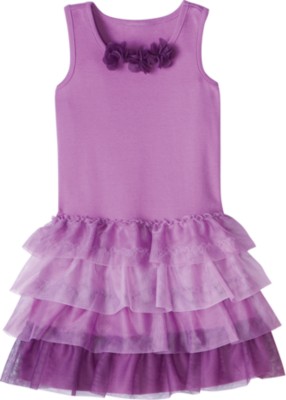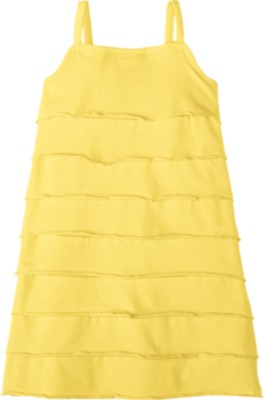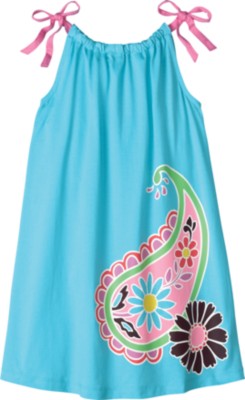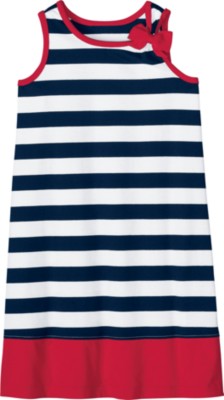 That's all I know about right now---happy shopping! :-)